In Air
1. december
Cinema City, Sarajevo
Moderator: Dino Mustafić
Subtitles: English
The newest film of one of the most famous Bosnian-Herzegovinian director tells the story about the secondary victims of the war – the category completely neglected in this country. Surprisingly, the story often meanders in some funny episodes.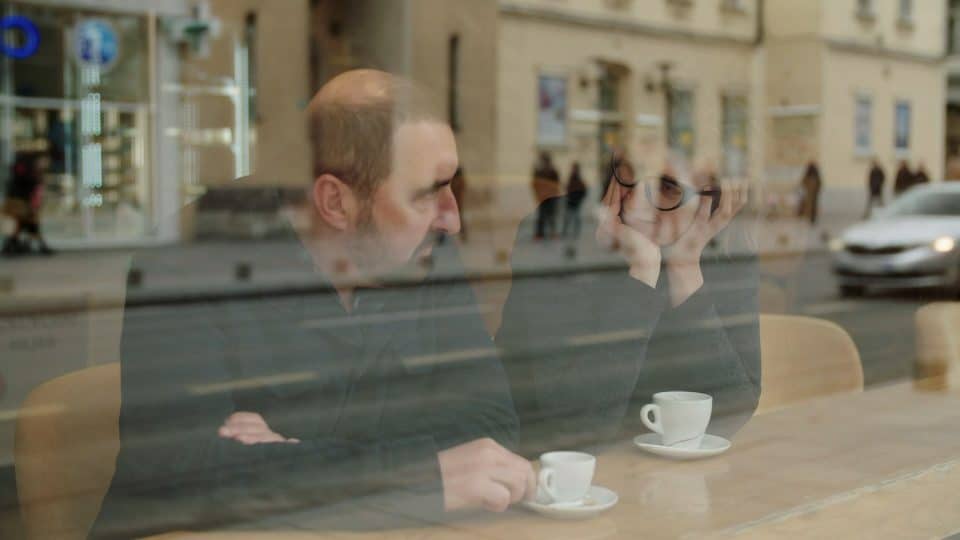 2019/France, Bosnia and Herzegovina/30 min
Participants: Damir Ibrahimović, Sabina and Esad Ibrahimović, Samir Čengić, Marko Emer, Maria Paluh Sound design: Igor Čamo Cinematography: Eldar Emrić, Christine A. Maier Editing: Vladimir Gojun Music: Damir Imamović Producer: Damir Ibrahimović Dramaturgy: Zoran Solomun Screenplay and directing: Jasmila Žbanić
Film "In Air" shows how crimes still define people's lives, even now, 24 years after the war ended: the director's husband, Damir, suffered for years from the fear of flying and rather travelled by car or train, when they travelled together for business. This time, Jasmila Žbanić revisits the past and embarks, with Damir and his friends, on a journey in search of the places where he fought in the battles for Sarajevo. Jasmila talks with Damir about his experience as a soldier, his wounds and fears. This investigation resulted in a creative and intimate film in which Damir gradually opens up and finally even decides to face his fear and enter an airplane.