Hasanaginica
Moderator: Dino Mustafić
Subtitles: B/H/S
4 Dec 9:00pm

Youth Theatre, Sarajevo
One of the biggest Balkan stories in a new, exciting vision of Vedrana Božinović, dramaturge and Andras Urban, one of the most significant directors in the Balkans. The fascinating Marta Beres in the leading role.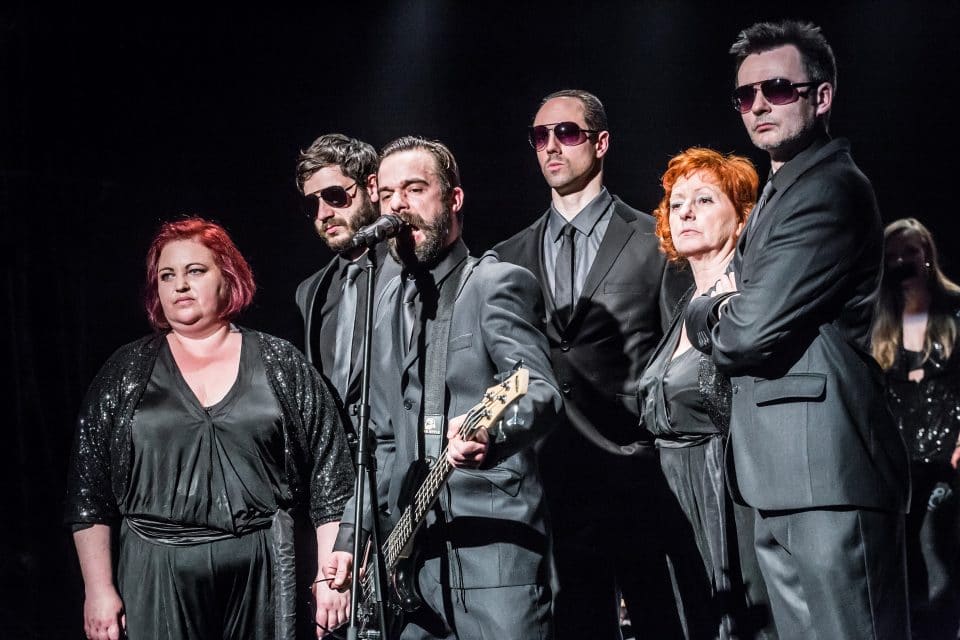 Cast: Marta Bereš, Daniel Husta, Arpad Mesaroš, Terezia Figura, Livia Banka, Atila Nemet, Gabor Pongo, Zoltan Širmer, Daniel Gomboš, Robert Ožvar Set design: Andraš Urban Costume design: Milica Grbić-Komazić Music: Irena Popović Production: The Theater of Novi Sad /Ujvideki Szinhaz Dramaturgy: Vedrana Božinović Play: Ljubomir Simović Director: Andraš Urban
Hasanaginica is not just an ancient tale of love, pain, man and woman, family. Hasanaginica is primarily a story about a woman. About women. About their status. In the middle of world and local scandals about women being abused – here is the eternal tale about eternal abuse of the absolute woman and mother.
The play examines who is the woman as she is presented nowadays as part of the manipulative machinery, any machinery, religious, political, systemic, that presents this as the archetype of woman.
"Will this play offer hope to audience? I do not know what is the meaning of hope in theatre, in arts… In life, it is something else. When I am watching a performance that speaks about the hopelessness of life– and if that performance is good – it instils hope in me. The vitality and authenticity of theatre, and of art in general, for me that is hope. And it is our message. I do not think that giving hope has anything to do with ideology. It is what the inherent to this performance itself. Such is the world, while we are speaking about a specific problem."
Andraš Urban