Ajvar
Moderator: Dino Mustafić
Subtitles: English
7 Dec 7:00pm

Cinema City, Sarajevo
They left the country; they return to visit their families; they live in between the worlds…An emotional story directed in a classic style by Ana Maria Rossi with phenomenal cast led by Sergej Trifunović, Nataša Ninković and Vesna Čipčić.
2019/Serbia/100 min
Cast: Nataša Ninković, Sergej Trifunović, Vesna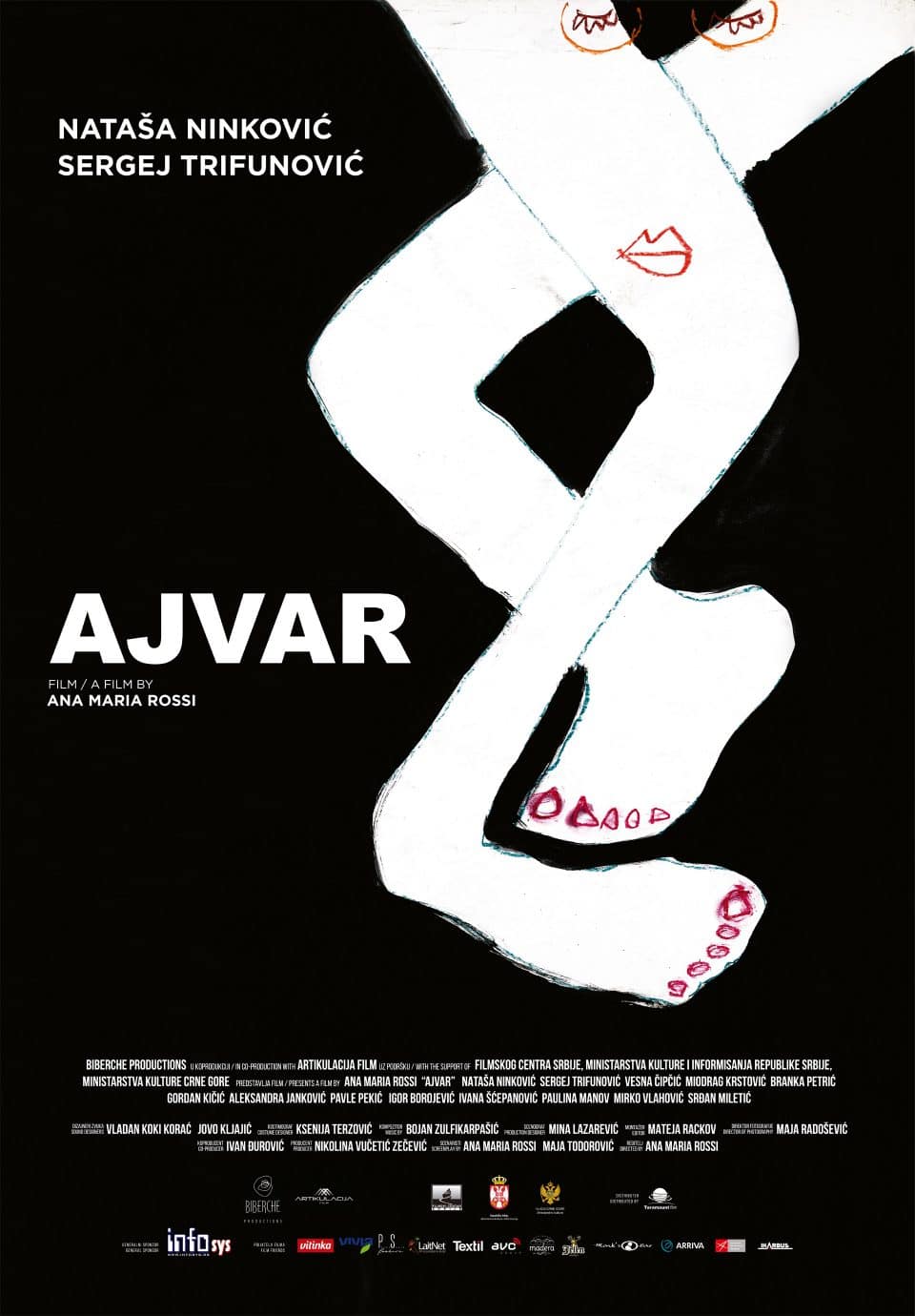 Čipčić, Miodrag Krstović, Pavle Pekić, Gordan Kičić, Music: Bojan Zulfikarpašić Sound design: Vladan Korać Cinematography: Maja Radošević Editor: Mateja Rackov Set design: Mina Lazarević Costume design: Ksenija Trezović Producer: Nikolina Vučetić Zečević Production: Biberche (RS) Artikulacija (MNE) Screenplay: Ana Maria Rossi, Maja Todorović Director: Ana Maria Rossi
Vida and Bane, a married couple, has been living in Stockholm for quite a time. They have successful careers, enough money for decent living and a dog, but no children. Vida suspects that Bane has a mistress in Belgrade, but doesn't mention it. They visit Serbia for holidays, where in the familiar setting, the well-rehearsed choreography, which was so many times repeated in their gastarbeiter lives, is played. This Easter, however, the wall of silence collapses.
We are witnessing the last days of their relationship, a marriage worn out, people whose life together has come to an end. They did not want this ending and they are coping with it the best way they could – trying to live as before, walking on the familiar, well-beaten paths. We are witnessing the annihilation of the world, a shared micro-cosmos wherefrom these two persons have to continue walking in opposite direction.