You Fascists Bound to Lose
8 Dec 11:00pm

Club 1, Sarajevo
The Classics of American Political Songs; Woody Guthrie and Bob Dylan in brilliant rendition by professors of Political Science and musicians!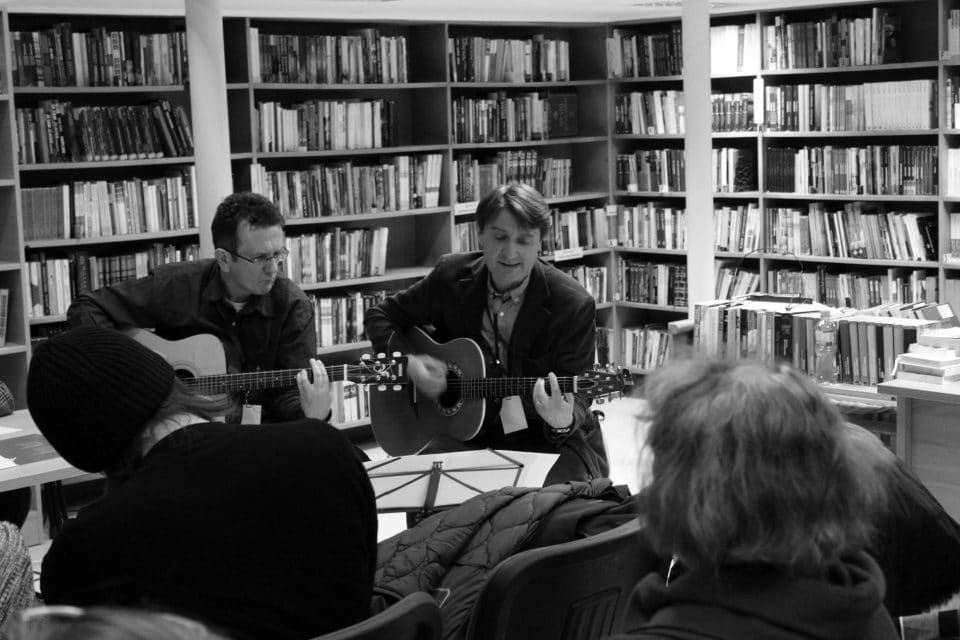 Musicians: Saša Leskovac, Asim Mujkić, Dino Šukalo, Adis Sirbubalo, Edvin Hadžić Arrangement: Saša Leskovac and Asim Mujkić
The professors are an acoustic duo from Sarajevo, Prof. Dr. Saša Leskovac and Full Prof. Dr. Asim Mujkić. Originating from the cigarette smoke of the Sarajevo cafe-gallery "Zvono", in the second half of the 1980s, the Professors' repertoire always includes the songs of humanism, protest, politics and freedom.  At their concert "All you Fascists Bound to Lose", the professors will, accompanied by unplugged fractions of the Sarajevo Jazz Guerilla, perform some of the key songs of Woody Guthrie, Dylan and similar singer-protesters.