The Diary of Diana B.
Moderator: Dino Mustafić
Subtitles: English, B/H/S
3 Dec 8:00pm

Cinema City, Sarajevo
A woman saved thousands of Serb children from being murdered in Jasenovac, a death camp run by the Ustashe NDH regime. This moving film received perhaps the longest standing ovations in the history of the Pula Film Festival. Cast: Alma Prica, Mirjana Karanović, Igor Samobor and Ermin Bravo.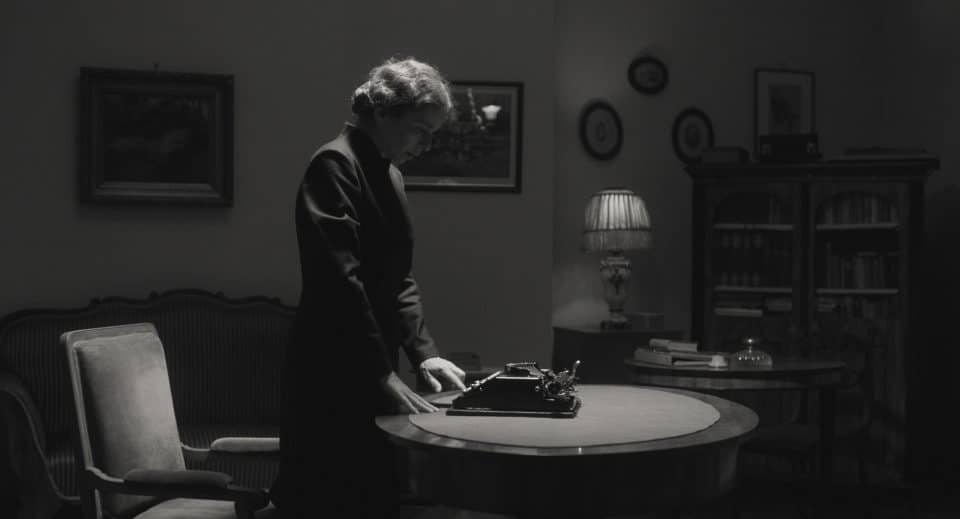 2019/Croatia, Slovenia, Serbia/88 min
Cast: Alma Prica, Igor Samobor, Biserka Ipša, Mirjana Karanović, Krešimir Mikić, Ermin Bravo, Jelena Paljan Cinematography: Jasenko Rasol Music: Alen Sinkauz, Nenad Sinkauz Editing: Marko Ferković Set design: Dušan Milavec, Ivo Hušnjak Costume design: Martina Franić Sound design: Jakov Munižaba Producer: Miljenka Čogelja, Olinka Vištica Production: Hulahop Screenplay and directing: Dana Budisavljević
Having learned that mothers and children of Orthodox background are being taken to the camps near Zagreb, Diana Budisavljević starts a perilous campaign, rescuing more than 10 000 children from the ill-famed Ustashe camps. Her husband, a well-known physician, Julije Budisavljević, also gets a personal number and is marked as unwanted in Croatian society.
In the atmosphere of fear and threats, unswerving and committed to the idea of humanness, Diana, together with several friends, succeeds to rescue more than 10,000 children from being taken to the ill-famed Ustashe camps. In the midst of historical turmoil, Diana's Austrian descent becomes a burden, which ultimately results in her story – one of the biggest humanitarian stories of World War II – being left untold.