Full Moon
30. november
Cinema City, Sarajevo
+ Discussion with authors afterwards
Moderator: Dino Mustafić
Subtitles: English
The real picture of today's Bosnia and Herzegovina can be seen in just one night in a small police station. Brilliant cast is led by Alban Ukaj, Boris Ler, Ermin Sijamija, Izudin Bajrović, and Mediha Musliović.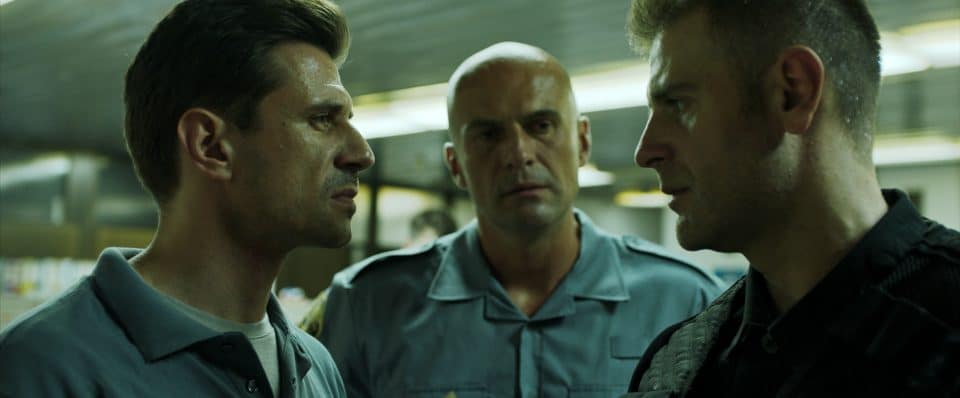 2019/Bosnia and Herzegovina/85 min
Cast: Alban Ukaj, Ermin Sijamija, Mediha Musliović, Izudin Bajrović, Boris Ler, Jasna Diklić, Muhamed Hadžović Cinematography: Amel Đikoli Editing: Redžinald Šimek Sound design: Igor Čamo, Music: Enes Zlatar Costume design: Irma Saje Set design: Vanja Nogo Producer: Amra Bakšić Čamo and Adis Đapo Production: SCCA/Pro.ba Screenplay: Nermin Hamzagić and Emina Omerović Director: Nermin Hamzagić
A Full Moon night. Hamza, a police inspector, takes his wife to the maternity ward. Her water broke and the doctor orders an urgent delivery. Hamza is worried but he has to leave her – he wasn't able to get the night off. At the police station, it seems like the folk tales of the full moon's power are coming true. In the hallway Hamza meets a boy Tarik, both a herald of doom and a guardian angel, who will put him on a trial. One by one, the apparitions arrive to the police station.